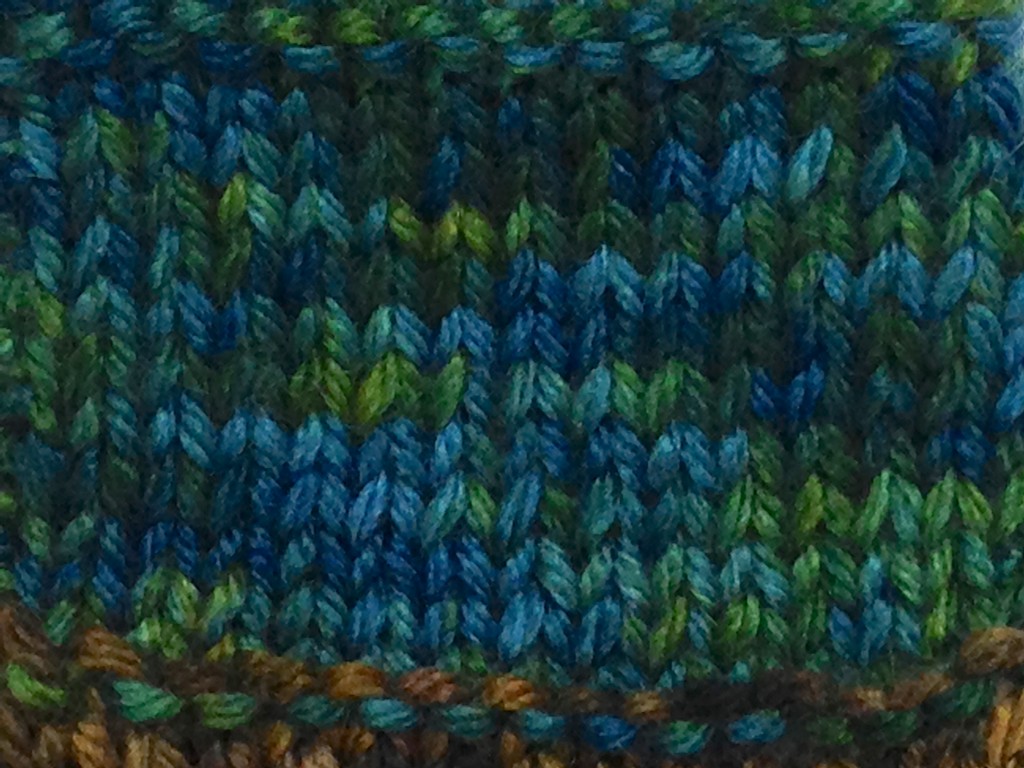 What an amazing week.  WOW.
I have a kind of heady exhaustion right now I haven't felt in a long time. It's the kind of post-show-opening buzz one feels the day after first night of a hard theatrical production.
A few things I did this week, each requiring varying amounts of mental and/or physical energy:
1. Dentist visit, where I discovered that I will have to have the end molar on my upper left side extracted. Stress level: 9 of 10
2. Skein rolling & tying, whereby I created 100 skeins of our two yarn bases (a sock weight and a worsted weight) to ready them for dyeing. Not terribly difficult, but repetitive and soreness causing. Energy expended: 6 of 10
3. Headache from hell day, when I felt like my head was going to explode due to the dual instances of a large low pressure system arriving in the twin cities, and the realization I'd skipped my hbp meds for a few days because I got them confused with a different med. Hilarity ensued. It was especially stressful because the headache arrived the night before THE BIG DYE. Stress level: 7 of 10
4. THE BIG DYE, where my partner Kathleen and I carried all of our dyeing stuff and the aforementioned 100 skeins of yarn to our rented dye room and proceeded to dye them in 4 colors: Tanzanite, Gilmarite, Chabazite and Mercury.
It was a very hard day, physically. Mentally, it had challenges, but overall it was splendid. Kathleen and I both learned a lot (because it was her first time doing any large scale dyeing, her learning curve was steep, but she was a TROUPER!) and when Gerry came to pick me up at 7pm I had 100 skeins of beautifully dyed yarn in various states of finish ready to pack into our trusty Hyundai.  Energy level: 10 of 10.  Stress level: 7 of 10.
5. Huge ice/snow storm arrived in the area, causing driving to be difficult and throwing a wrench into everything. Kathleen kindly drove on Dye Day, but Friday I was the driver of choice down to the Mayo Clinic for our regular visit, then home again in some of the worst traffic I've seen in the TC (ice + Friday during holiday season = bad traffic!)  We didn't just have to drive home, but I had to get out to Golden Valley to pick up our girl (I was 2 hours late) and bring her home for the weekend. Oy. Stress level: 8 of 10.
6. Mayo visit, which went very well.  Gerry's numbers are good, holding steady and I love our oncologist/hematologist. She's a gem, lovely, funny, kind and she almost feels like family. In fact, last year when we drove out to La Jolla, she invited us to stay at her aunt & uncle's home in Sedona on the way. LOVE HER.
During the visit she told us a joke, prefacing it with, "You're going to DIE laughing!"  Which struck me as hysterical because she's one of the main reasons Gerry HASN'T died of Multiple Myeloma.  It was a week filled with Dyeing/Dieing talk. Stress level -3 of 10. Yay!
7. Book deal, which I've kept quiet. I didn't intend to sign up with a publisher, but I was approached with pretty much carte blanche by a publisher I respect, and I realized this would be a great vehicle to promote our new yarn AND get some press for some other indy dyers. So I've requested that every project in my next book will be worked up using yarn from independent dyers, with notes (and perhaps even second samples) worked in a more commercially available yarn, too.  I'm in the process of contacting dyers whose work I know and love, or who I feel I owe some exposure to since they've been SO kind in allowing me to use their yarn for swatching and submitting.  More on this later, but it was ironic that it all happened this week!
The best part is I retain all rights for my design, the advance – while not huge – is adequate and I get to choose/arrange my own photographer & models (which makes me very happy!)  Stress level 4 of 10, but in a good way!
8. No Coast Craft Show, where My Friend London sells her beautifully hand dyed and spun fibers, is this weekend and I'll be over there helping London out. Which means I'll be sitting on my butt and schmoozing. C'mon on by if you're in the twin cities, I won't be there til after noon (I have to catch  my bus in 20 minutes!) I'm taking the bus because…
9. Crazy Kids Weekend, when Hannah has her SAT (again) this morning, and Max had to be at his all-day debate team event at 6:45 am. After getting home from it at 10pm last night. He LOVES it, he seems to excel at it, and we're proud of him! Hannah's not put the studying into the SAT that I would have wished, but it's her third time taking it.  She's taking it again because THIS time she was finally granted extra time for her ADHD, which should make a great deal of difference in her math scores.  Stress level 5 of 10, but Gerry's dealing with it and the kids are taking the bus home.
So how was YOUR week?