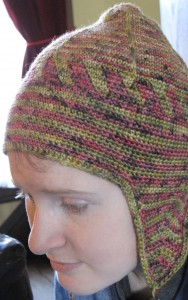 Do you crochet?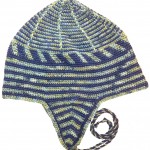 I personally feel it's a skill that every crafter should have. Crochet allows us to join items, create perfect edgings, make nice buttons and buttonholes and just generally spiff up any project. Crochet is the MacGuyver of craft skills.
This chullo is a great, fun crochet adventure. It's listed for an intermediate crocheter, but an adventurous beginning could work it with some determination and perseverance.
A wonderful little pattern for a great hat! This will become a go-to pattern, you'll return to it over and over because it's fun to make, and even more fun to give to a loved one! Choose two colors, get out your hook, and prepare for a good time!

002 Porridge & Honey
If Scotsmen were stubborn about anything — and, in fact, they tended to be stubborn about quite number of things, truth be known — it was the virtues of oatmeal 'parritch' for breakfast.
Through eons of living in a land so poor there was little to eat but oats, they had as usual converted necessity into a virtue, and insisted that they liked the stuff.

— Claire, Dragonfly In Amber