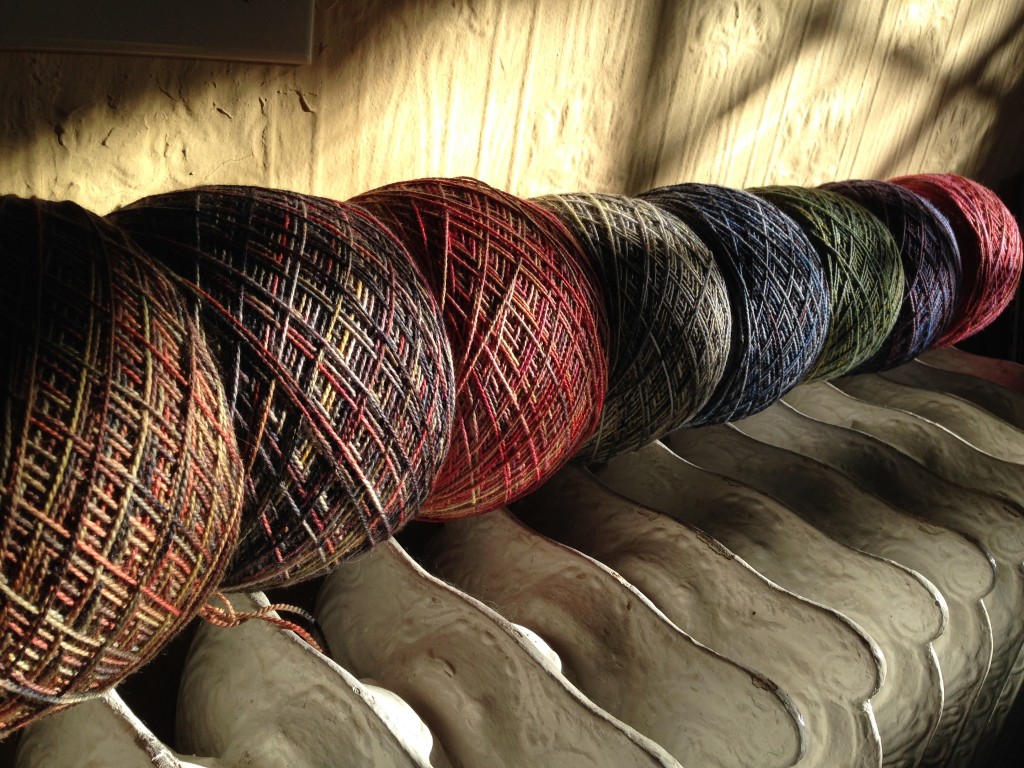 While working up colors for The Walking Dead, I soon came to the conclusion that — unless one views all the colors together — they can just seem like so many variations on a theme of "Grey + Brown + Green + Red = Zombie"
So I've made the decision to display ALL of the colors together, in a cohesive group, which I hope will make these more compelling colorways!
I'm also offering a free pattern to make the stylish Archer's Mitts (perfect for keeping your hands warm during these cold Georgia Winters) Every zombie fighter knows that fingers only get in the way when firing a crossbow or slashing a Katana.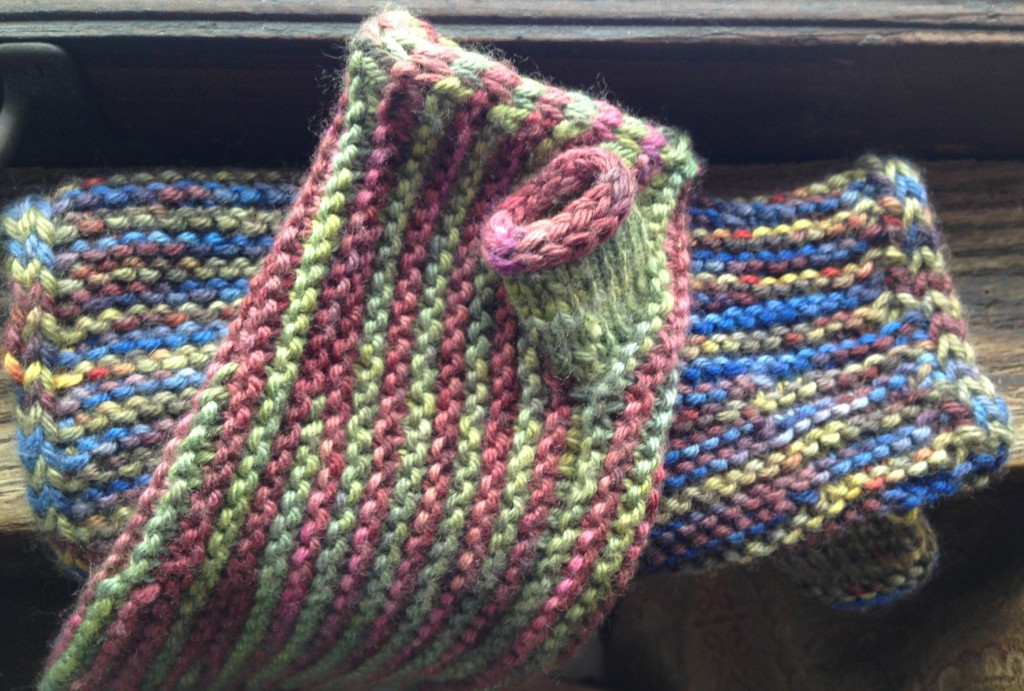 If you've signed up for the newsletter, you'll get a link to this pattern via email during tonight's episode of The Walking Dead.  If you're not on the mailing list, you'll be able to download it in few days on this site or at Ravelry.
See, there are benefits to being a ModeKnit newsletter subscriber,
and you still have time to sign up now if you click here!
As always, ALL Knitting Dead colors are available in every ModeKnit yarn, and can be part of any ModeKnit Kit.
"I can save lives. And that's enough reason to risk mine."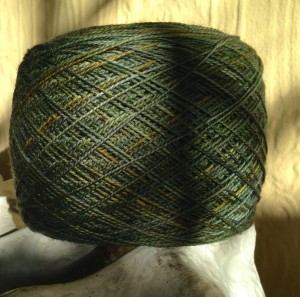 Hershel Greene personifies hope. He is the character most likely to envision a bright future–ironic as he's also the oldest character. I can't
Hershel's colorful name aside, I wanted his color to bring to mind a field of soybeans or corn, spreading off into the distance, as a dark cloud looms on the horizon.
Greens, yellow-green and black are the defining colors of Hershel Greene.
"Grrraaaaaaah!"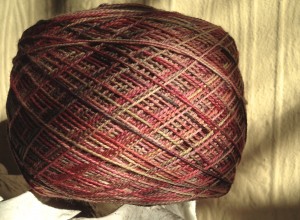 Penny Blake is one of the many lost children that seem to float through this series.
Kids seem to be either the first victims or the most desensitized survivors. Penny falls into the first category, and her back story is unknown (except for the exceptionally creepy "Bye Baby Bunting" song that her father plays for her)
All we do know is after her death she rose again as the zombie apple of her father's eye.
Penny Blake is a composite of pinks, greens and browns, all of them faded as befits a zombie child who has been locked away from the world for an undetermined amount of time.
"They were a threat. I was trying to save lives. I had to try. Somebody had to."
Carol Peletier is one of my favorite characters, a survivor before the zombies arrived, moving from victim to victor as the world goes to hell.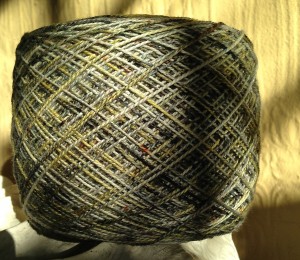 Burned raw of any emotion after the loss of her daughter, Carol has been propelled through the crucible of loss to emerge as stronger, more galvanized version of her earlier self.
Seeing what needs to be done (teaching children to defend themselves, burning bodies of the mystery virus to prevent contagion) links her to Daryl as one of the Humans Most Likely To Survive.
Carol Peletier is fractured black hue, scattered into bits and fused together by the pure gold of Carol's soul.
"I still know how to survive. Lucky for us. I don't need you anymore.
I don't need you to protect me anymore! I can take care of myself."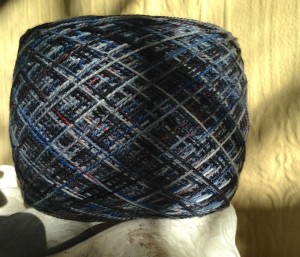 Carl Grimes grows up before our eyes, with the intensity of adolescence and an emotional depth far beyond his years, Carl lost any small piece of innocence he may have retained when he took it upon himself to shoot his mother after she died in childbirth.
At this point Carl is a sharp mix of strength and weakness, bravado and fear, not yet developing the subtlety that often comes with age. Carl sees things starkly, which is only to be expected by a child carrying the weight of a man as the world seems to end.
Carl Grimes is the iconic blue jean mixed with a strong black and white and touches of red.
"If he was here right now, I'd cut him in two, because that's how it needs to be."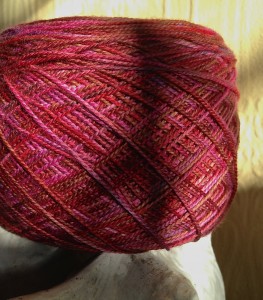 More than any other character, the persona of Michonne was created by the zombie apocalypse.
Her fire, passion, skill and drive to survive cannot be quenched, even by the deaths of her most beloved family and separation from every friend she's made since the world went mad.
We've seen a tiny bit of Michonne's past life, and now it's understandable that it took a full season before we ever saw her crack a smile —what was there to smile about?
Michonne is a rich, vibrant blend of pinks, purple and reds over a base of deep brown, reflecting her passion (both in terms of intense emotion and intense suffering)
"Kill them all!"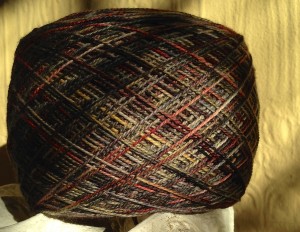 Sherlock can joke about being a highly functioning sociopath, but Phillip Blake (The Governor) is the real deal.
Motivated by a lust for power, which often trumps his secondary motivation to protect those whom he considers "his", The Governor is an interesting portrayal of the type of man who emerges at the head of totalitarian regimes throughout history.
The fact that he can present vastly different sides of himself, chameleon-like, depending on what is required at the moment makes him one of the more interesting (if repulsive) characters in The Walking Dead.
The Governor is the most diverse mix of colors in the The Knitting Dead series, reds, yellows, pinks and greys stand out against a black/white background.
"I just want my brother back."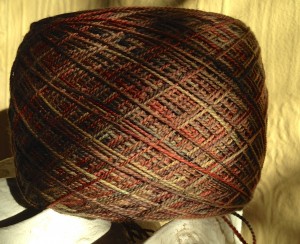 Daryl's the quiet muscle, the thinking wo/man's redneck, and he's proven to be a better friend, defender and father-figure than almost anyone else on the show.
Where his brother, Merle, was indignant and cruelly bossy, Daryl is slow to pass judgement. He is fully present at every moment he's on screen (and remains vital to the action when he's off screen.)
Daryl Dixon a neutral camo green/tan, with strong blood & gore red/brown overtones and just a bit of gold shining through.
"You pull the trigger, you have to mean it."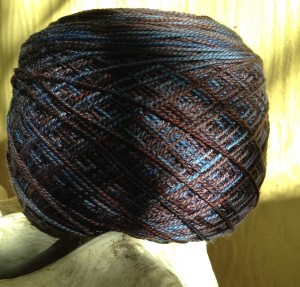 Officer Rick Grimes, Sheriff Deputy, is the authority figure, the decider, the one who – for better or for worse – most folks turn to within his group for guidance.
Rick has the power to decide where the group goes, who stays within the group, and who is banished to the zombieverse outside of his charmed circle.
Rick can pass his hat on to Carl, he can try to deny that he is the power, but he retains the aura of Officer Grimes to everyone within his group.

Officer Grimes is a blend of the beautiful blue of his Georgia patrol car; the deep, rich brown of his iconic hat, the warm tan of his uniform with just a touch of creamy white.